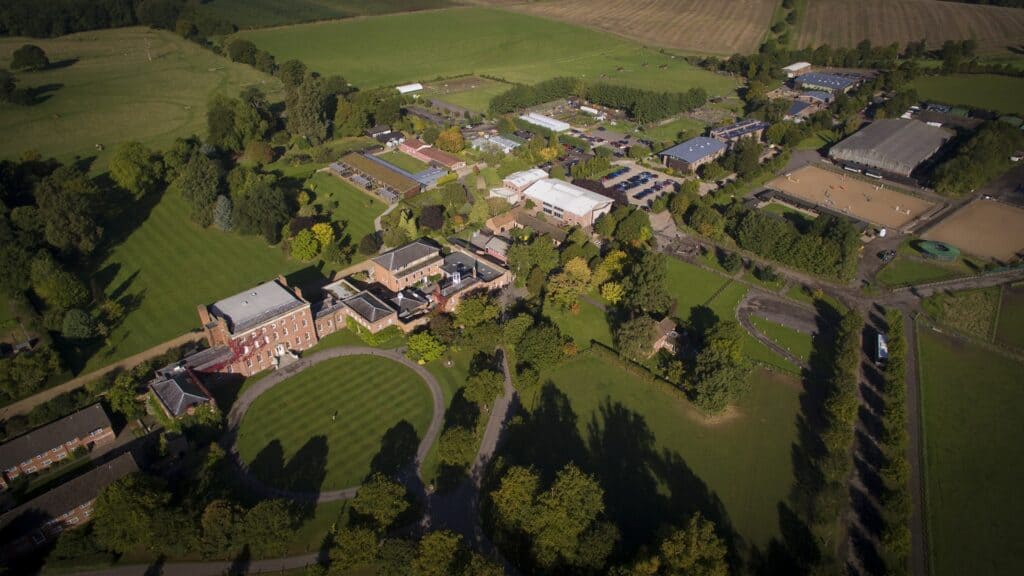 Horticultural Resources
Our 400-acre estate has an eighteenth century country house situated at it's heart. The skillfully landscaped gardens and grounds are surrounded by woodland and conservation areas, all of which are embellished with features of historic landscape interest.
The gardens reflect both traditional and contemporary aspects of design, as well as containing a fine tree and plant collection which acts as a 'green library' for students.
There are a range of nursery units including glasshouses and poly-tunnels to enable you to work towards developing excellent practical skills. Machinery workshops with a range of tractors, powered equipment and tools are used to develop any training and experience you may need.
Situated close to the River Thames and at the edge of the Chiltern Hills, BCA is the perfect place to study a variety of urban and rural habitats. Our estate contains many areas of high conservation value; woodlands, hedgerows, lake, grassland, arable habitats and biomass. This combination supports a wide variety of mammals and birdlife.
Access to the college estate by the public is encouraged, and consequently the management of habitats and maintenance of the environment presents a very real practical opportunity. The unique location of the college also presents the opportunity to visit many local country parks, nature reserves, conservation areas and countryside sites.